Docs+ users can create two-way folder sharing links. These links allow recipients to not only view and download files, but also upload their own files to a shared folder. Generating this type of share link requires project Admin permissions.
Create a Two-Way Share Link
View the Two-Way Share Link
Uploaded Files
Create a Two-Way Share Link
To generate a two-way share link, navigate to the Docs section of your project. Hold Ctrl (⌘ for Macs) and select the folders and files you'd like to include in your share link. Click on the share link icon to open the modal.

The two-way share link requires password protection. Select Only people with the password as your view option and enter your password. Select Enable 2-Way Sharing.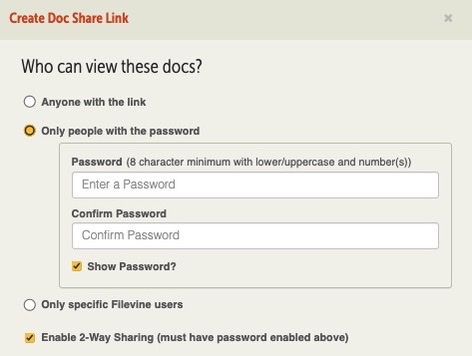 Click on the Included Folders dropdown to view the folders being shared. All included folders will be highlighted. Review the included folders to ensure that you are only providing access to the desired folders.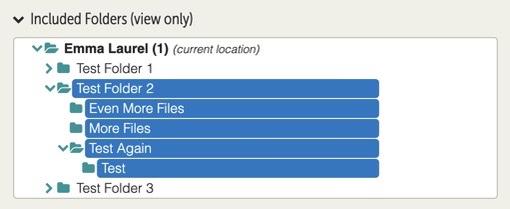 Choose the expiration period for the share link and click Save to generate the link.
Keep Track of Share Links
All two-way share links can be found in the Links tab of any folder or file included in the share. The link will be marked as "Two-Way-Share."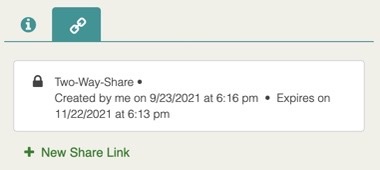 View the Two-Way Share Link
A recipient of a two-way share link will see the folder navigation view, the document list, and the doc previewer.

Upload and Download
Recipients of the two-way link can download and upload documents.
Download either a single document or all of the documents in the selected folder, which are displayed in the doc list in the center screen. To download, click Download and choose the desired option.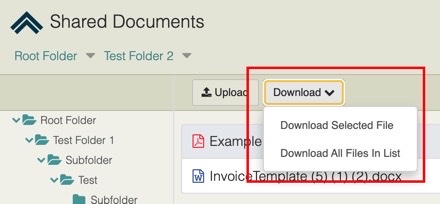 To upload a document, click Upload. This action opens the Upload Files modal. Uploading a document requires you to input your name and email address. This information will be shown in the document's details in the Filevine project.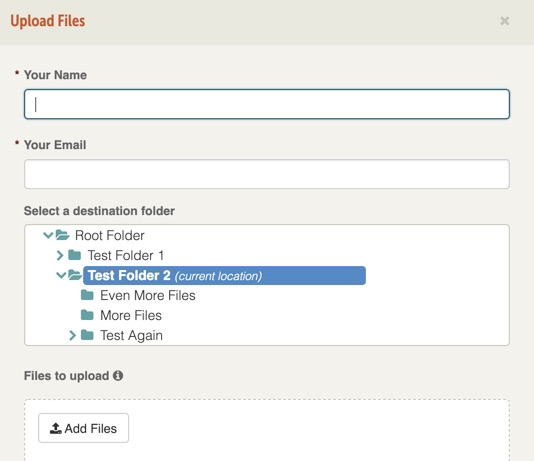 Enter your name and email and choose your destination folder. You can only move a document from within the Filevine project Docs section, so verify that the document is in the correct location.
Select the desired files and click Upload. The destination folder in the navigation view will show the uploading progress. Once the upload is complete, you will see the uploaded documents in the chosen folder's docs list.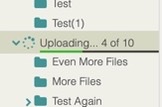 Uploaded Files
Any file that has been uploaded from the two-way share link screen will be marked External User in the docs list. The name and email of the uploader are included in the Details tab of the properties flyout.