If you receive an "Invalid Token" error when attempting to sign in to FIlevine for the first time, or when attempting to reset your password, there could be a few reasons why you are receiving this error. This error can be resolved by clearing your cache, resetting your password, and, if applicable, generating a new confirmation email.
New Users
If you are in the process of setting up a new account and are receiving an "Invalid token" error, your Account Confirmation link has likely expired and you will need to request a new one. This can happen from time to time, especially when you've just completed Implementation. You can request a new Account Confirmation link here.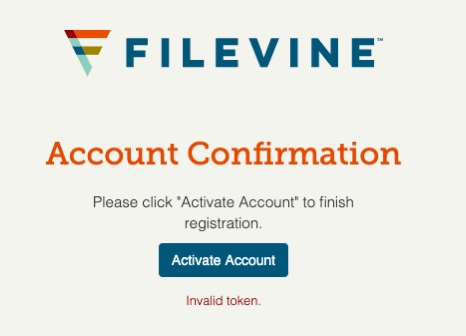 Clear Cache and Reset Password
In all cases, you will need to clear your cache and reset your password.
Clear your cache and refresh. Before attempting to reset the confirmation email, clear your browser cache. Only "Cached images and files" needs to be selected.
Reset your password.

Once your cache has been cleared, you will be able to reset your password. Navigate back to the "Forgot Password" screen

. Enter your email and follow the steps to create a new password.
Resend Confirmation
To activate a new Filevine account, you will need to follow further steps below to generate a new confirmation email.
Enter log in information.

Log in to Filevine using the new password you created in the section above. You will receive an error asking you to confirm the email address first, and you will have the option to resend the confirmation email.





Click "Resend Confirmation Email?"

Log in.

When you receive the new confirmation email, promptly click the link, confirm your email, and log in with the password you created in the section above.
If you continue to have problems, check with your Filevine Admin to make sure that your email address has been registered with Filevine.
Existing Users
The most common reason existing users receive the "Invalid token" error is when they have requested a Password Reset link. Take your time to ensure you are referencing the most current Password Reset link. If you are referencing a previously sent link or even double clicking on the link that recently arrived in your inbox, that could invalidate the link and a new reset link must be requested.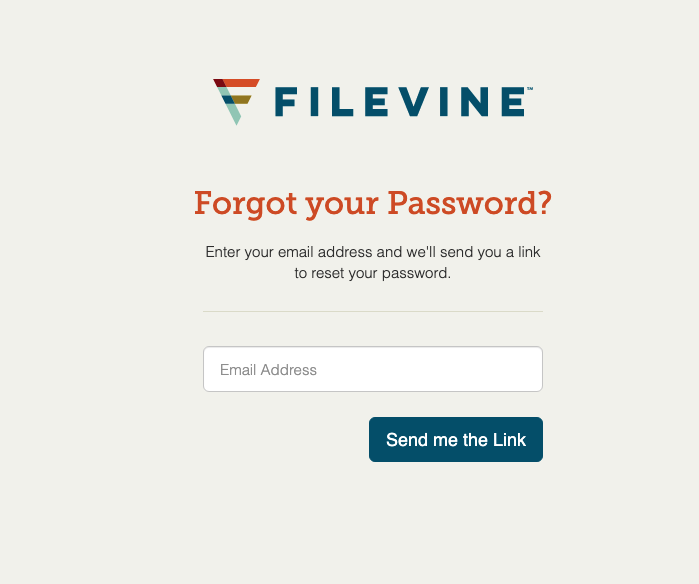 Here is an example of what should show up in your Inbox after requesting a new link. Again, be sure to click the "Reset my Password" button once.