Please follow this article to optimize your computer for Filevine. 
Google Chrome
There are several ways to browse the internet. And though several of them have general functionality in Filevine, Google Chrome is the preferred browser for using Filevine. Use of Filevine in other browsers may cause issues in layout, functionality, and speed. If you are experiencing browser-related issues in Filevine, please ensure that you are using Google Chrome and that your Google Chrome is running the most up-to-date version.
Installing Google Chrome
Please navigate to https://www.google.com/chrome/ and click on the blue "Download Chrome" button. Complete the setup to install Chrome on your computer.
Updating Google Chrome 
Google Chrome's update page can automatically show you if the version of Chrome you are running is up-to-date or needs to be updated. As updates occur periodically, it's important to ensure you're running the most current version.
Java
In certain circumstances, you may be running Java on your computer. With recent changes to Filevine's display settings, Java users may notice that certain portions of the website no longer are visible. If this is the case, please follow these steps to update your computer's settings to render Filevine correctly.
1 - Reinstall Java. This link will take you to Java's download page or you can google "Java" and find it there. You may likely see a message indicating that Chrome has recently disabled the standard way of using plugins and should proceed anyway. Click "Agree and Start Free Download" to download the setup, after which, you'll run the setup.

2 - Update Chrome. Copy and paste this into the address bar of Chrome: 

chrome://settings/help 
or go to the 3 dots in the top right corner > Help > "About Google Chrome." If it's up to date, you can leave it alone. Chrome will automatically detect whether it's up to date or needs to be updated. If applicable, update Google Chrome.  

3 - Clear your browser cache. Copy and paste this into the address bar of Chrome: 
chrome://settings/clearBrowserData
or open Chrome, push Ctrl + H, and click on "clear browsing data." A box will appear for you to select what data should be cleared. Only the third box, "Cached images and files," needs to be checked. Finally, click the "Clear Data" button.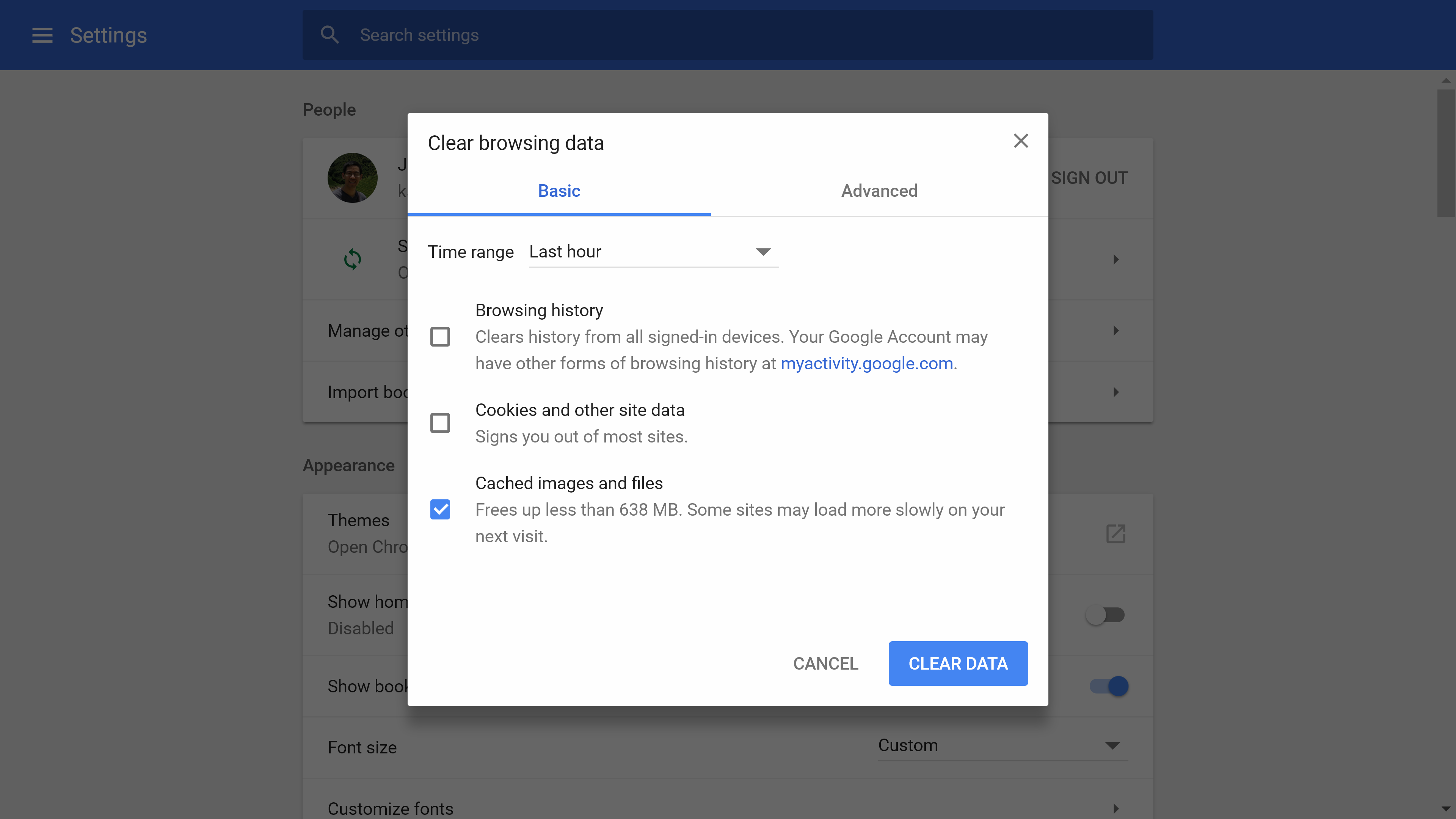 4 - Shut down your computer and reboot. Last step, you're almost done.  Finally, completely shut off your computer (not a reboot).  After the shutdown, turn it back on, open Chrome, check FV and see if all of your options aren't back yet.
5 - If problems still persist, please reach out to your IT specialist for further troubleshooting.