The Vitals flyout contains important information about the project that can be referenced from anywhere in the project. In the flyout, users can view project details, subscribe to the project, and turn on texting for the project.
Viewing Vitals
Vitals appear in the top right corner of a project.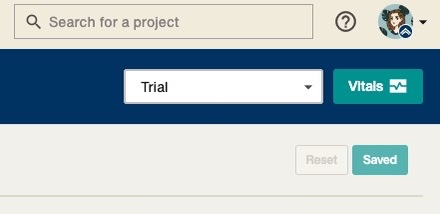 Clicking the Vitals button opens the Vitals Flyout. In this flyout, you can add project tags and view vitals and other project information.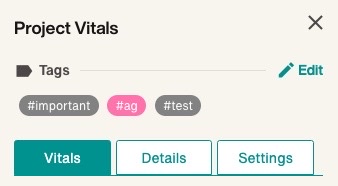 Project Tags
Project tags can be viewed and edited at the top of the vitals flyout. Click Edit to add or remove project tags.
Vitals
The Vitals tab displays all vitals chosen for this project type. Vitals are customizable pieces of information that can be easily accessed and referenced in a project. Vitals should reflect crucial information that your team wishes to access quickly and frequently—information like SOL dates or total medical bill amounts.
Vitals are customizable by project type, and the information there can be pulled from any field within a project section. Vitals can be edited in the Customs Editor.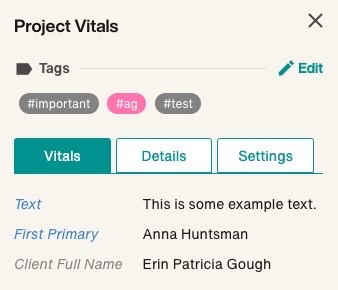 Details
The Details tab displays information about the project, including its:
Org Name

Org ID

Project Type

Project Email Address

Texting Number
In this tab, project Admins can also edit the project's email address by clicking the pencil next to the email, and add a texting number to the project by clicking Add Text Number.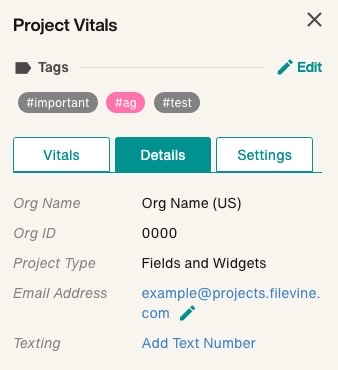 Settings
In the Settings tab, users can choose to subscribe to the project to receive project notifications in their own feed.