In this article, we will discuss how to add, edit, and remove phases, which requires Org Admin access and the Taskflow feature or the Customs Editor to be unlocked by the support team.
To learn more about Org Admin permissions, please click here.
To learn how to create an autotask, please click here.
Overview
Phases describe key moments in a case's lifespan. In Filevine, they are a way to have important tasks automatically created based on what stage the case is in and what type of case it is. For example, a "Potential Client" phase may include the automatically-created task (a.k.a. an AutoTask) to run a conflict check to ensure the client is eligible for representation. A "Settled/Disbursal" phase might include an autotask to prepare a disbursal sheet and another task to set up an appointment with the client to review and sign it.​
The phase of a case is shown in the top right corner of the case. To change the phase, simply click on the current phase and select the new phase. At anytime, a case can re-enter a previous phase and the autotasks for that phase will be recreated.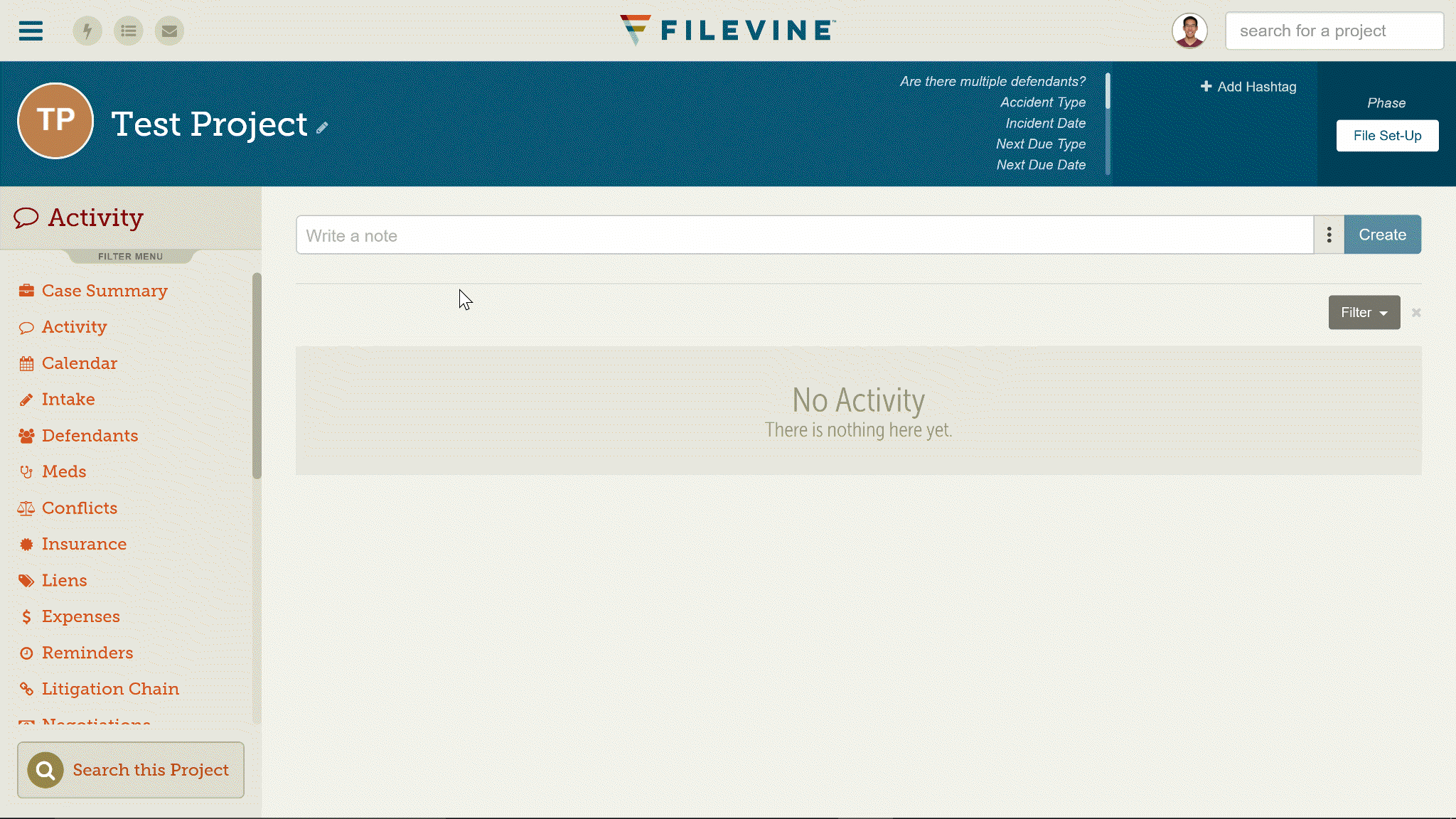 ​Navigating to the Taskflow
To navigate to the taskflow to edit phases, go to the Menu > Advanced > "Taskflow" in the left sidebar. ​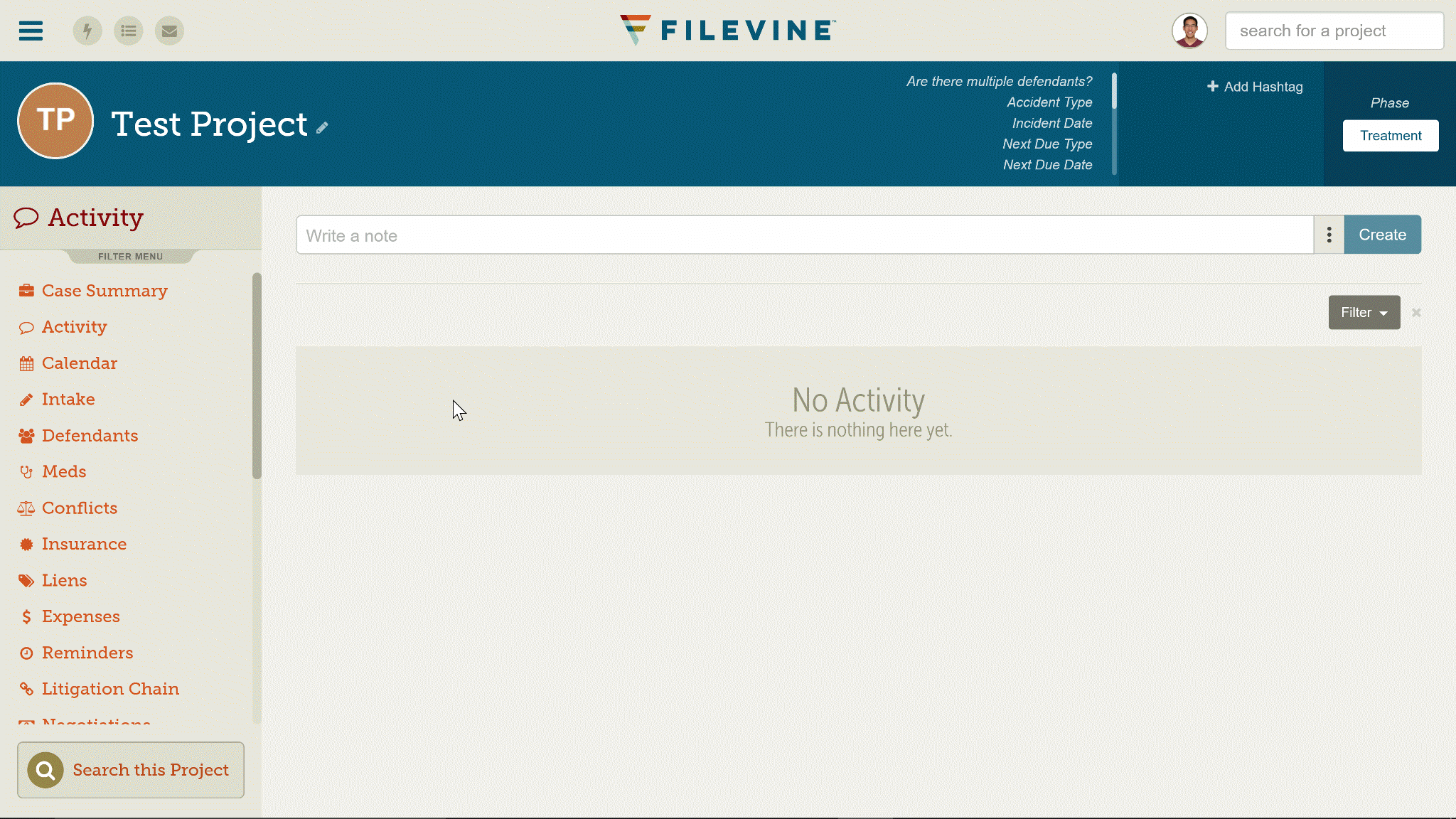 Creating and Editing a Phase
To create a phase, click on the "+Create a new phase," enter the phase name, and click on the check mark to save.
To reorder a phase, click and drag the dotted area on the left of the phase to the correct position on the list.
To edit a phase name, click on the pencil icon for that phase and enter a new name. Click the check mark to save.
To delete a phase, click on the pencil icon and then click on the trash bin icon.​ Filevine will ask you to confirm the deletion of the phase before proceeding.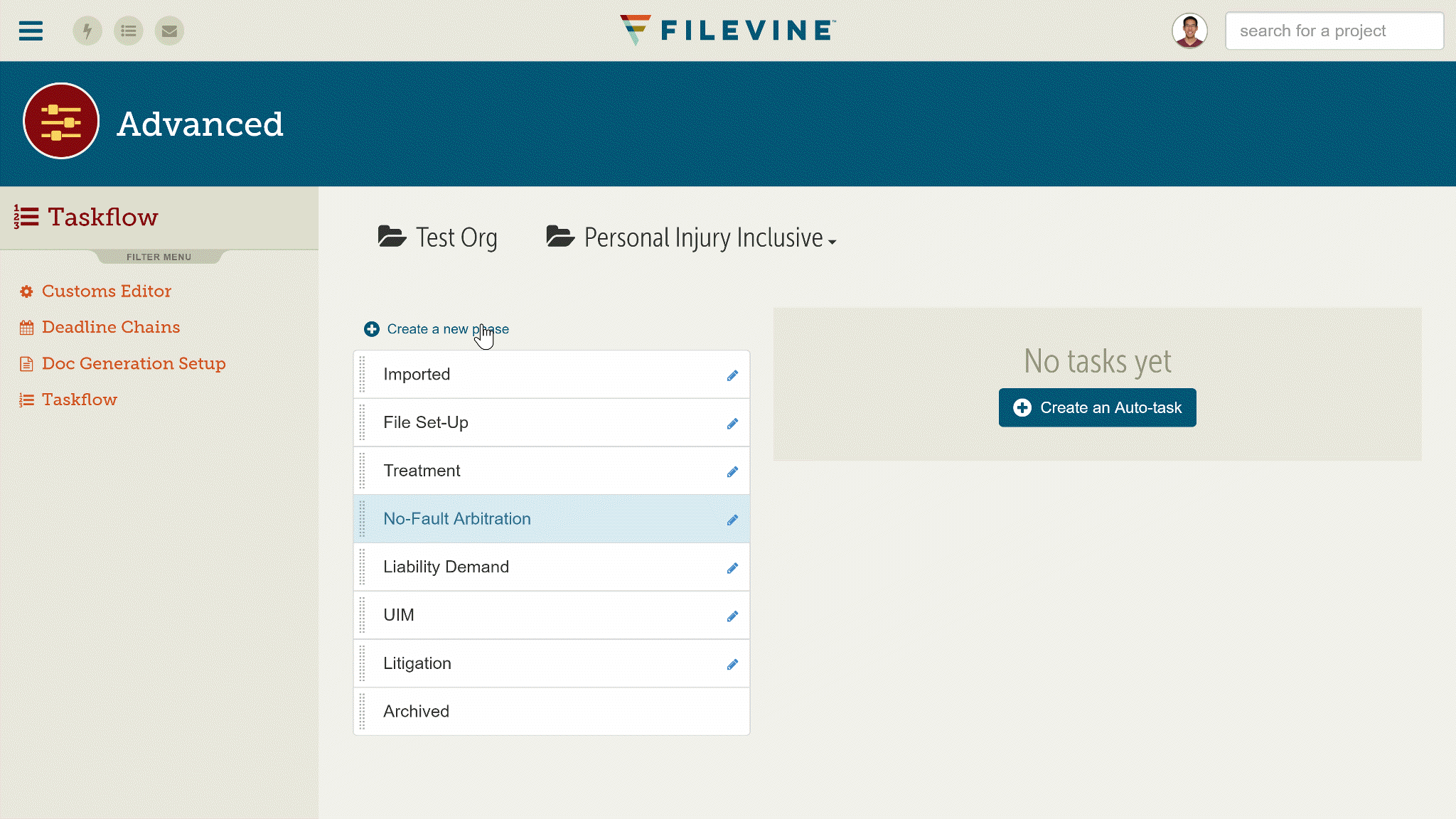 FAQ
I've built out a lot of phases and autotasks that I want multiple project types to have. Can I have them duplicated into the other project types?
Not exactly. If your other project types are existing project types, we won't be able to copy and paste the phases and autotasks for you. However, if you'd like us to duplicate the entire project type, thus resulting in an entirely brand new project type, we can do that for you and the phases and autotasks will be duplicated too.