Please note that although this isn't an advanced feature, it is a slightly complex one.
What is it?
By default, reports can be exported into a plain Microsoft Excel spreadsheet. However, with Excel templates, you can customize the layout and design of the report to be more presentable and organized. Also, because the report is in Excel, you can also use formulas and equations to calculate remaining balances, summations, etc.
How do I set it up? (3 Steps)
Step 1) Build and save a report. To learn how, please refer to this article: Report Builder. A common way Filevine users will use this is for a list of Meds items or Expense items, but it could also be used for any type of report. You will likely want to narrow this report down to items for one specific client. To do so, in the 3rd step of the Report Builder, Choose Criteria, you should add "Project or Client Name" and enter the client's name.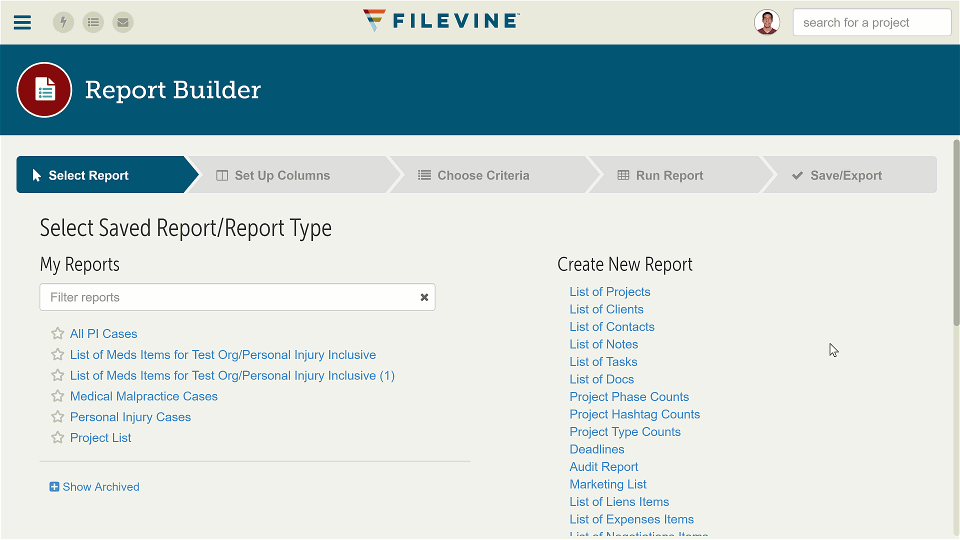 Step 2) Click on the button, "Export Options," in the last step of the report builder, Save/Export. Follow the steps to provide a new template for this report.
1 - Download the Current Template

- this gives you the basic and default template for the reports. This is important to download because it provides you the codes that will be used to create your own template.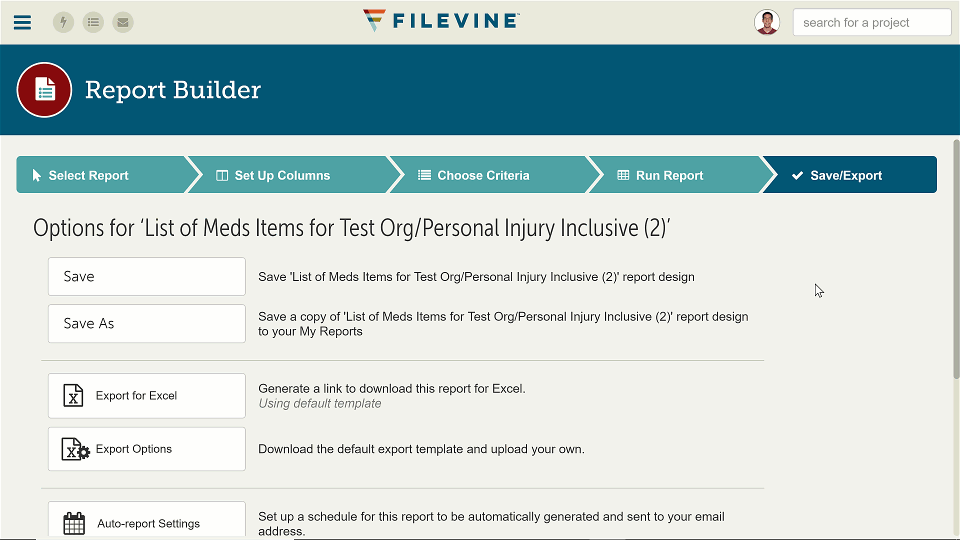 2 - Edit the Template in Excel

- Click on the "+Show Instructions" and follow along. This is the longest step and may require multiple attempts until the template works the way you expect it to. Basically, you'll arrange the codes where you want them to be and you'll include special comments on the rows you want to be repeated. A key thing to remember is that the comments with ##BEGIN_REPEAT and ##END_REPEAT must be in column A of the Excel spreadsheet.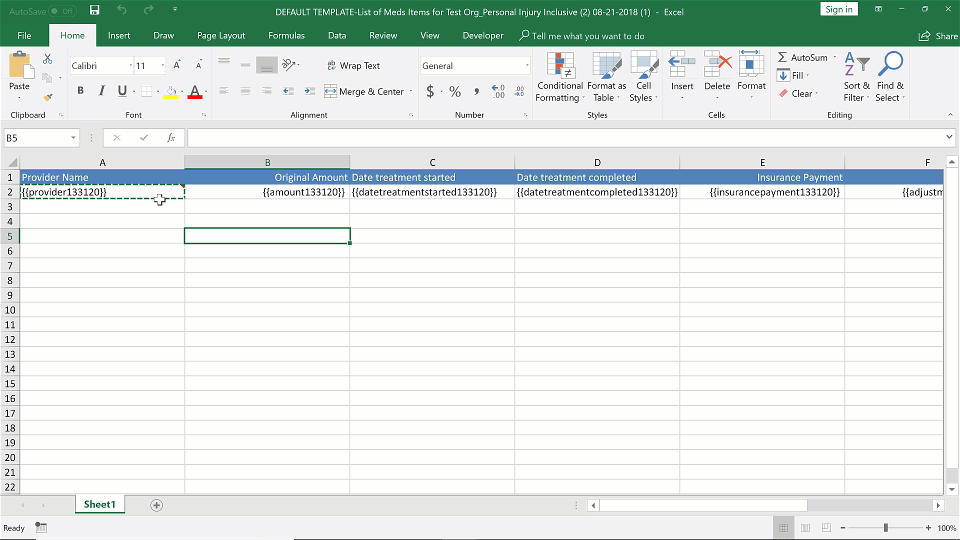 3 - Upload the Edited Template

- Click on the button to upload the new template which contains the formatting and codes as you want. Once the template is uploaded, it will be used as the new default template for this report in all future exports of this report.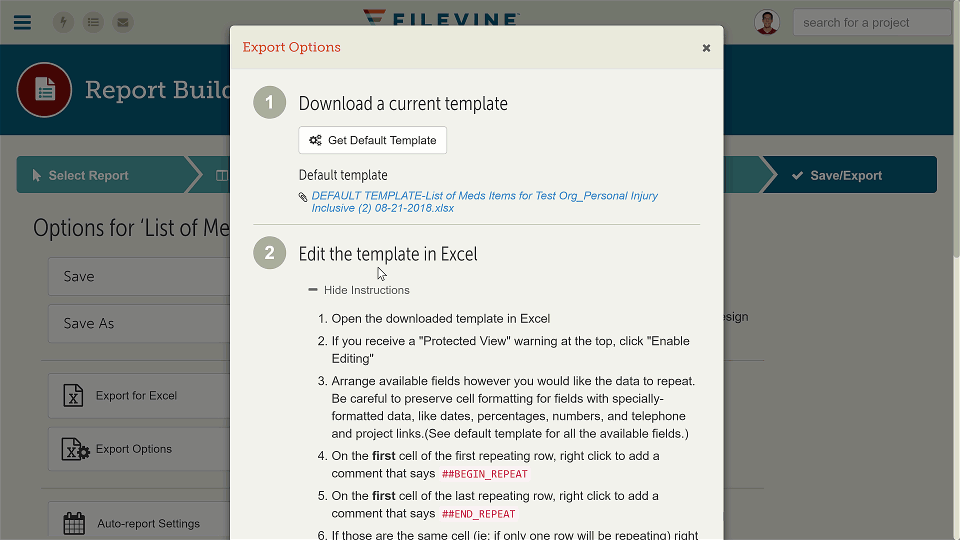 4 - Export Report

- Click on the "Export Report" button to download and save a copy of the report in your new template.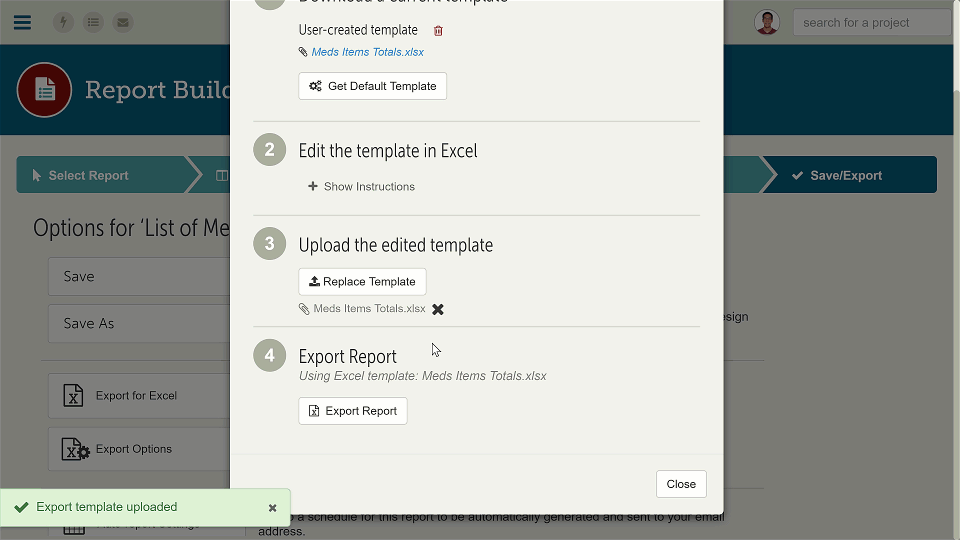 Step 3) Repeat as necessary for the next client or project. Often times, one of the criteria that you pick in "Choose Criteria" of the report builder is the "Project or Client Name." At any time you need, you can bring up the report again, navigate back to the "Choose Criteria" step and provide a new client name.