This article discusses managing your Vinesign user account settings. To navigate to these settings, click the downward caret at the top right of Vinesign, next to your profile and username, and select My Account from the dropdown.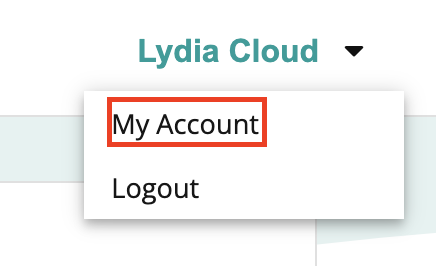 Personal Info
In the Personal Info section, you can edit your first and last name, and the email address associated with your Vinesign account. When finished, click Save Changes.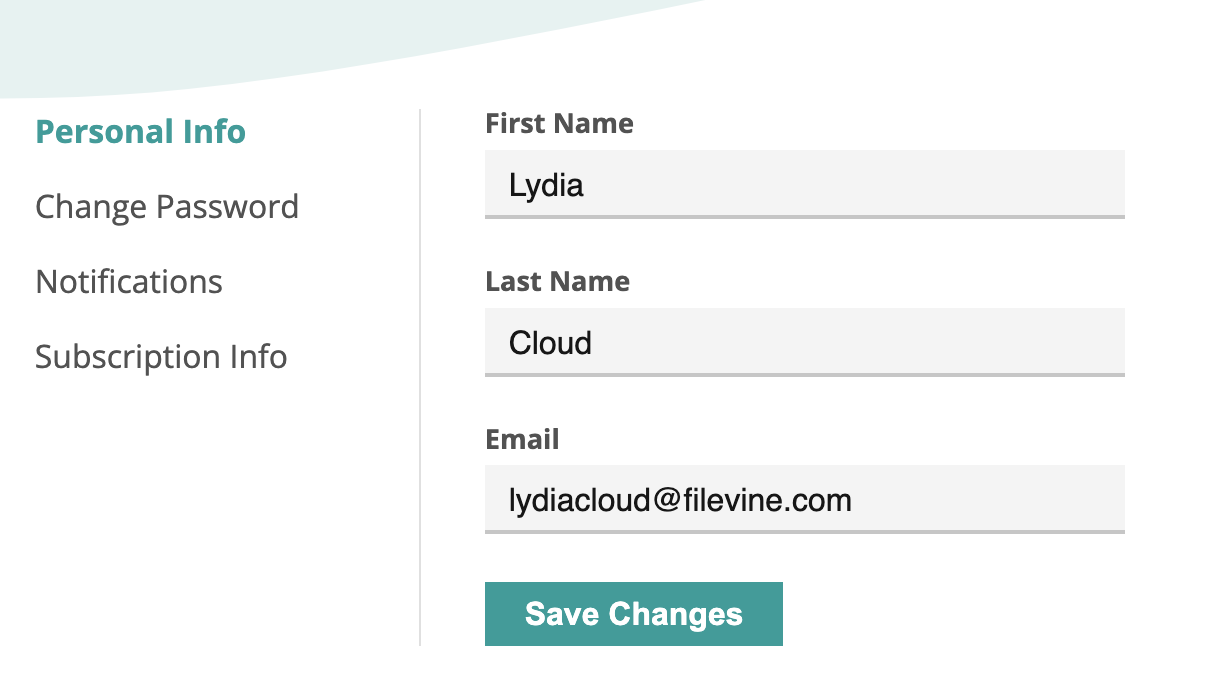 Change Password
In the Change Password section, you can reset your password by entering your current password and new password. When finished, click Save Changes.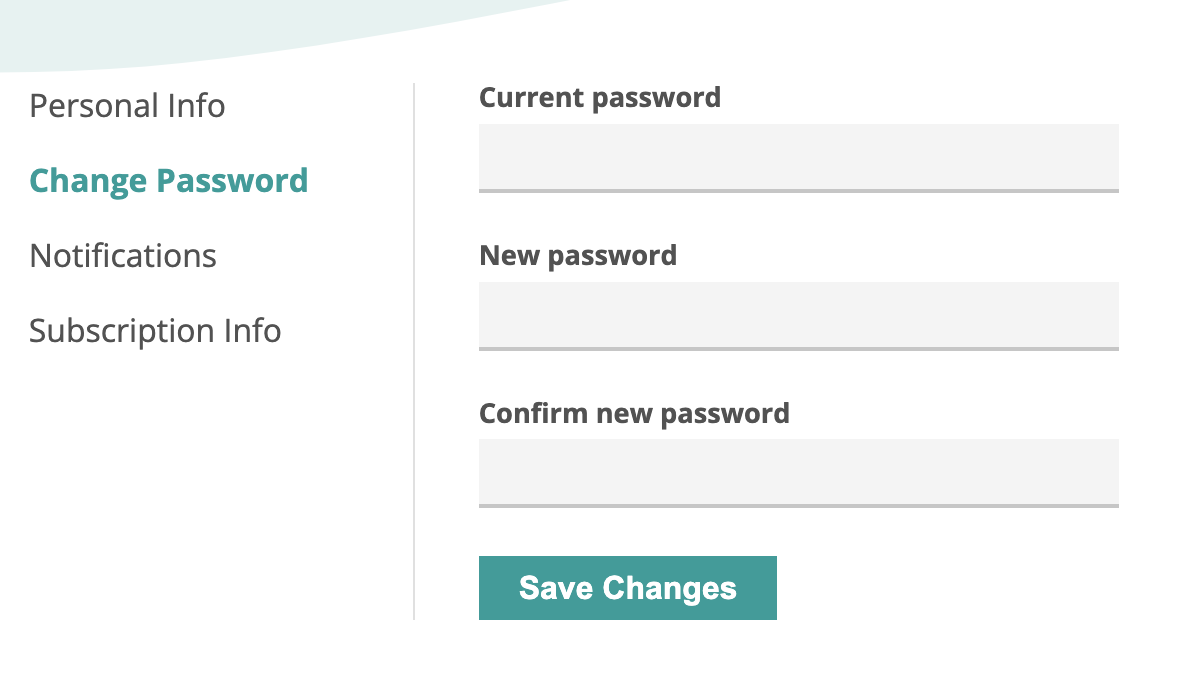 Notifications
In the Notifications section, your organization's notification settings appear by default. To change your personal notification settings, select the notification types you'd like to receive. To revert the selections back to your organization settings, click Use Org Notifications. If you'd like to send the notifications to an email address besides your account email, enter the desired email in the field at the bottom of the page.
When finished, click Save Changes. These settings will apply as the default for all documents that you send, although you can adjust the settings for each document manually.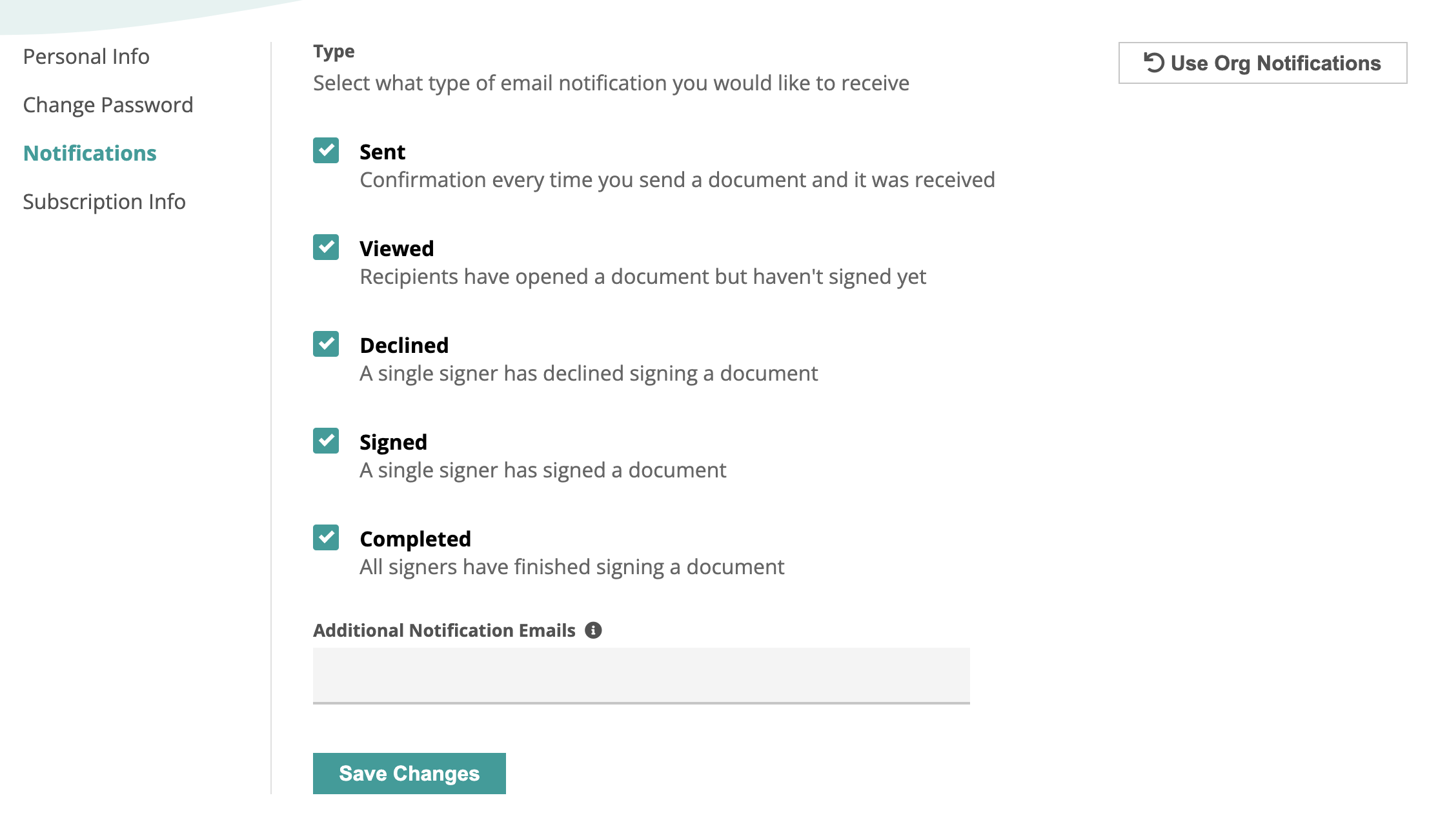 Subscription
In the Subscription section, you can view details about the status of your organization's Vinesign subscription.