​
Plain Text - These are text boxes that contain simple text data. In Filevine, there are three types of text boxes: a single line, a list single lines, multiple lines, and a list of multiple lines.  There is no formatting available for text in these boxes.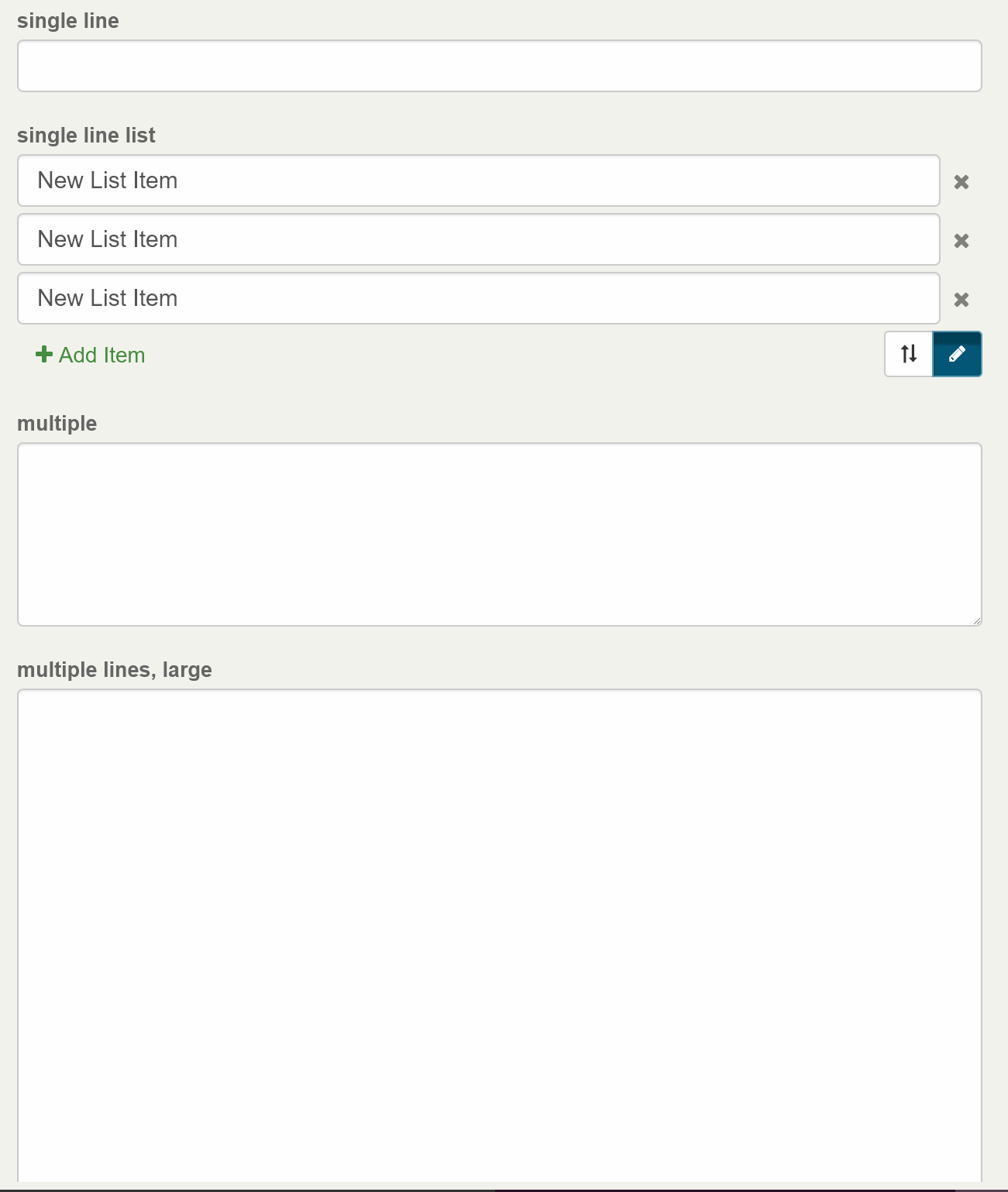 URLs - these are web addresses that appear as a hyperlink, meaning they are clickable and will navigate to that web address when clicked.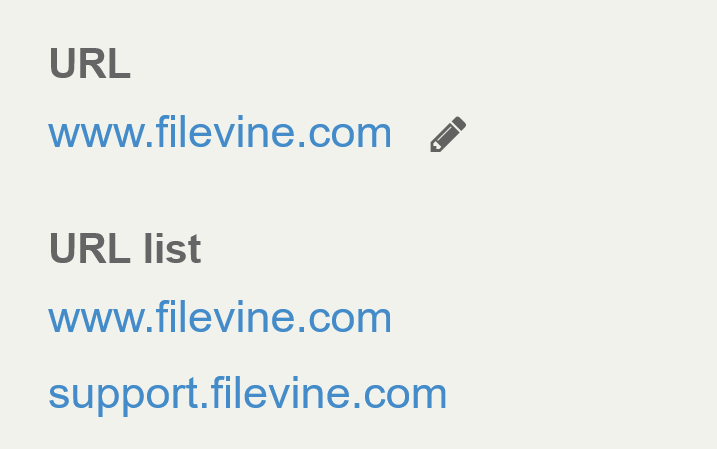 Sub-section Header - these headers are the recommended way to create sections in the page for greater organization and appearnance. This is one of two field types that is solely used for display.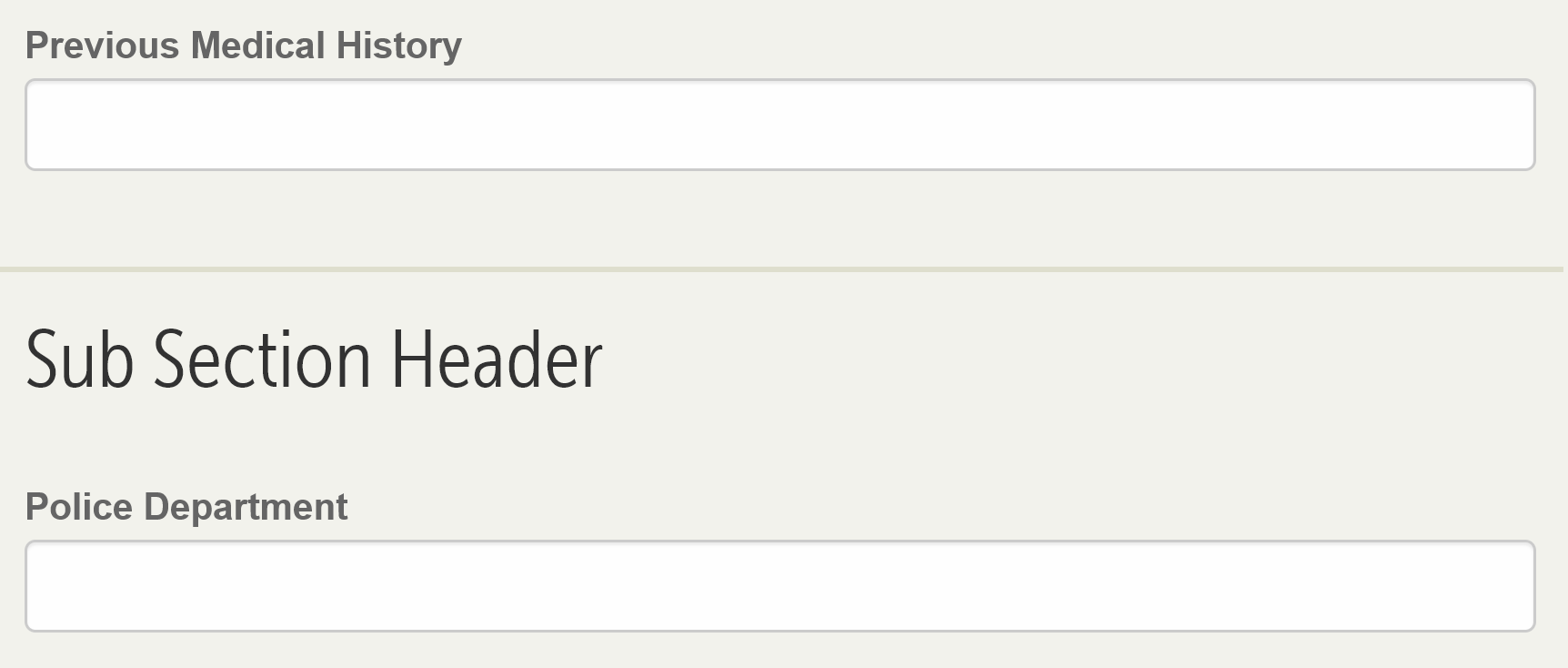 Instructions - ​These are simple text that is displayed for the Filevine user, often as instructions for filling out the fields. This is the other type of field that is strictly for display and is not interacted with.