Every project in Filevine will have an Archived (or Closed) phase included in its workflow to store projects after all work on them is finished.
Projects cannot be deleted or removed from Filevine; however, once a project enters the Archived phase, it no longer appears as a search result or on reports, unless archived projects are specifically included in your request. If you've been trying to hunt down a case to no success, it very well might be archived.
There are two ways to search for the Archived projects in your Org: through the search bar and through reports. These are each described below.
How do I search for Archived projects? - The Search Bar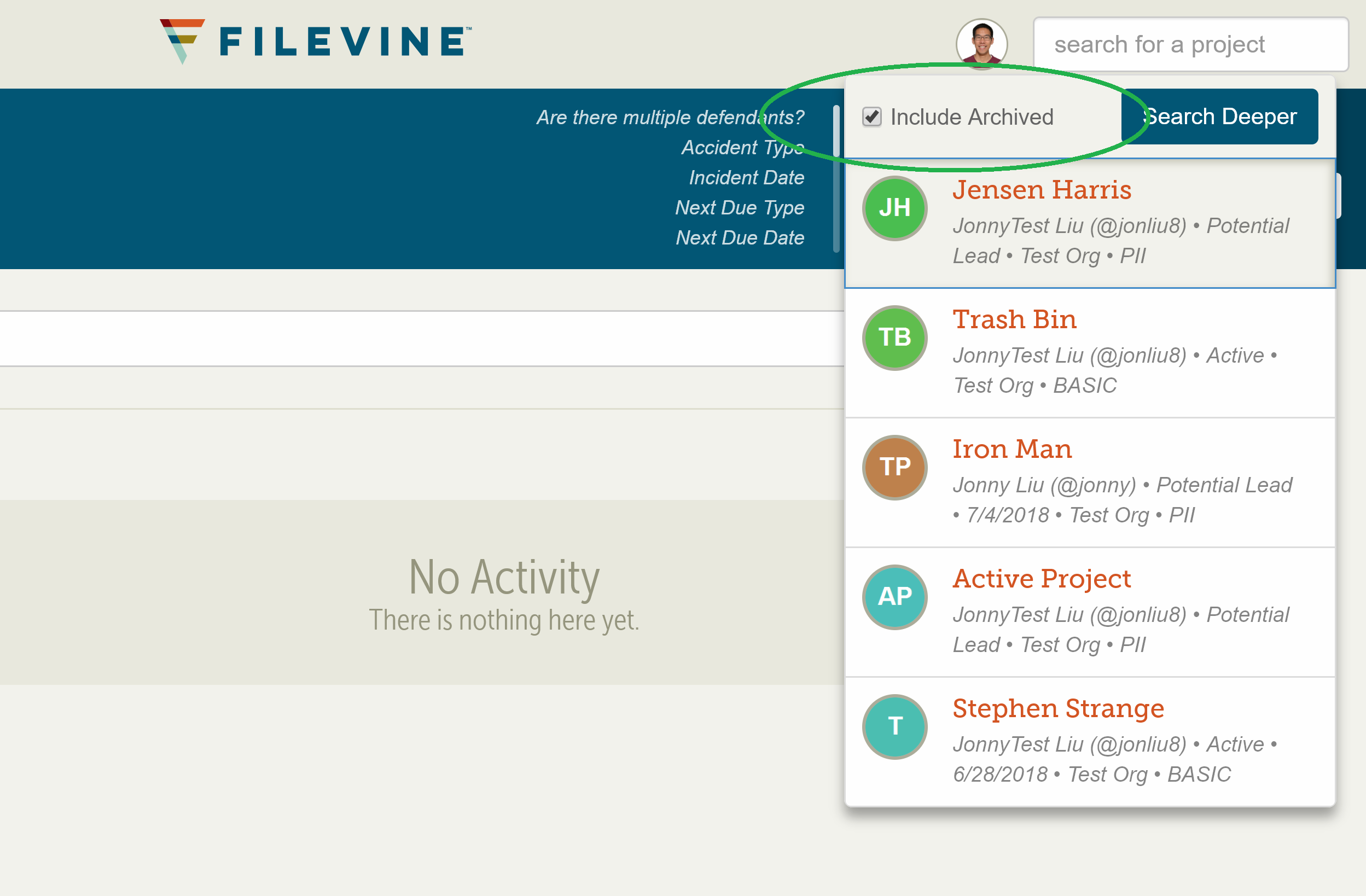 1) Click into the search bar located in the upper right-hand corner of your screen.
2) Check the box, "Include Archived," to tell Filevine you want your results to include projects that are archived.
How do I run a report on archived projects? - The Report Builder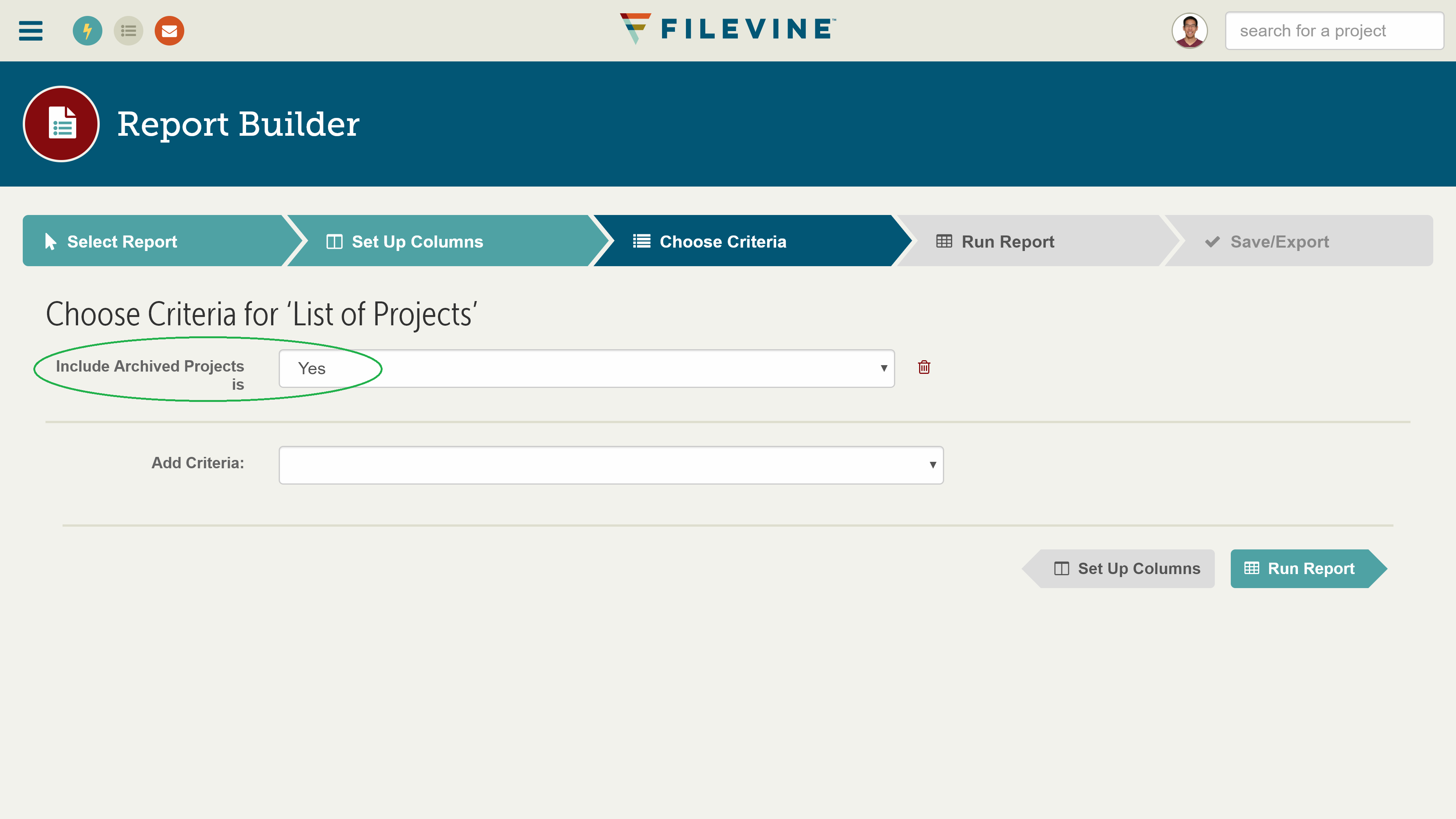 1) Navigate to the Menu > My Reports > Build Reports.​
2) Proceed to build the report up to step 3, "Choose Criteria." For additional information, please see Build a Report. For existing reports, click on the report from the list on the left and let the report populate. Once its finished, back-step to the "Choose Criteria" step.
3) In the Choose Criteria step, add the criteria, "Include Archived Projects" and select "Yes."
4) Finish building the report as needed and go to Run Report to see the results.