Filevine allows you to format the text in notes and tasks using a system called "markdown" which is used by major web services such as reddit, Slack, GitHub and more.  Here are some of the most common commands.
Titles / Headers
A title (also called a header) is created by placing two or more equal signs "=" or dashes "-" on the line directly below the text you want to be a title.  Think of it as underlining or double underlining the text.
Large Header
==
and
Regular Header
—
​

Italics, Bold, Strikethrough
Use a single underscore on either side of text to italicize it.
_italics_
Use two underscores to bold the text.
__bold__
Use three underscores on either side of text to bold and italicize it.
___italics and bold___
Use two tilde on either side of text to do a strikethrough.
~~strikethrough~~
​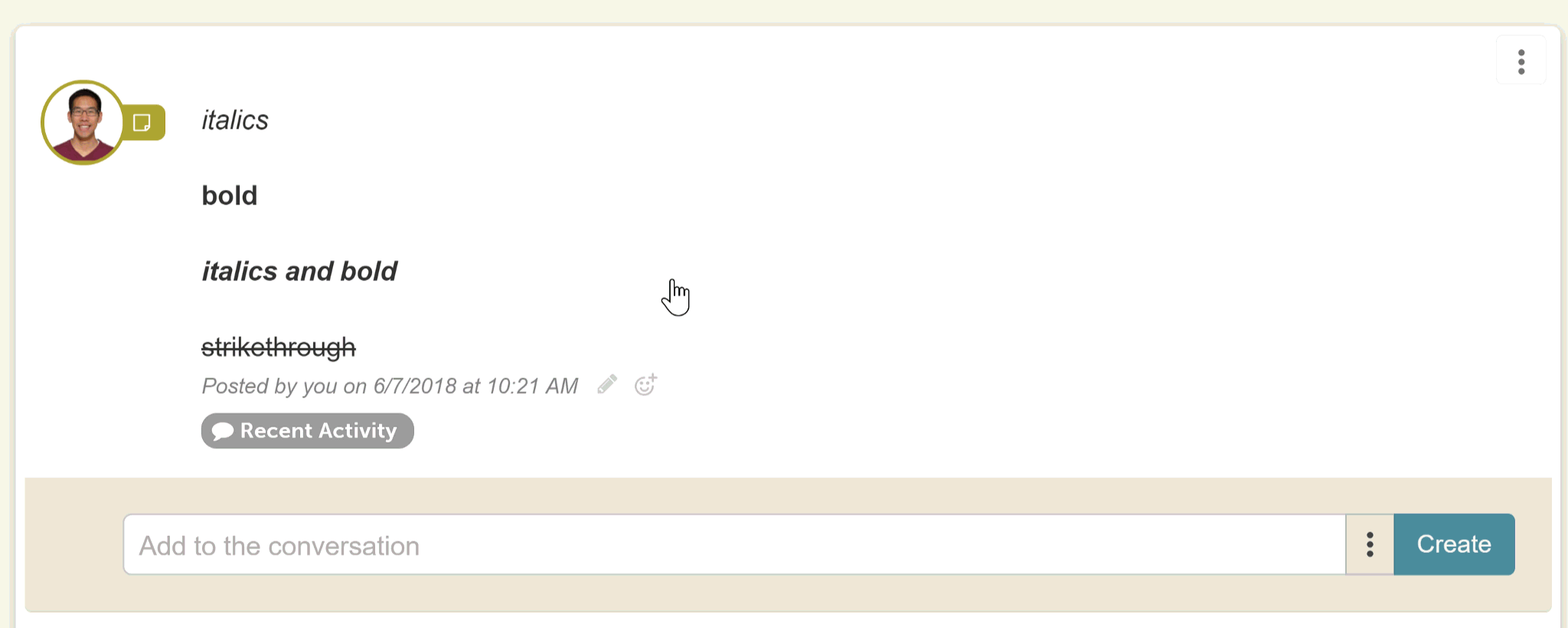 Insert images into a note
If you find an image that is hosted online, simply paste the web address of the image into your note and it will automatically appear in Filevine. Please keep in mind that the link must end with .jpg or .gif or .png for this to work.
Alternatively, you can upload an image using the attachment icon, and while it will not appear automatically, it will become a click-able link that will allow users to preview the image as shown below.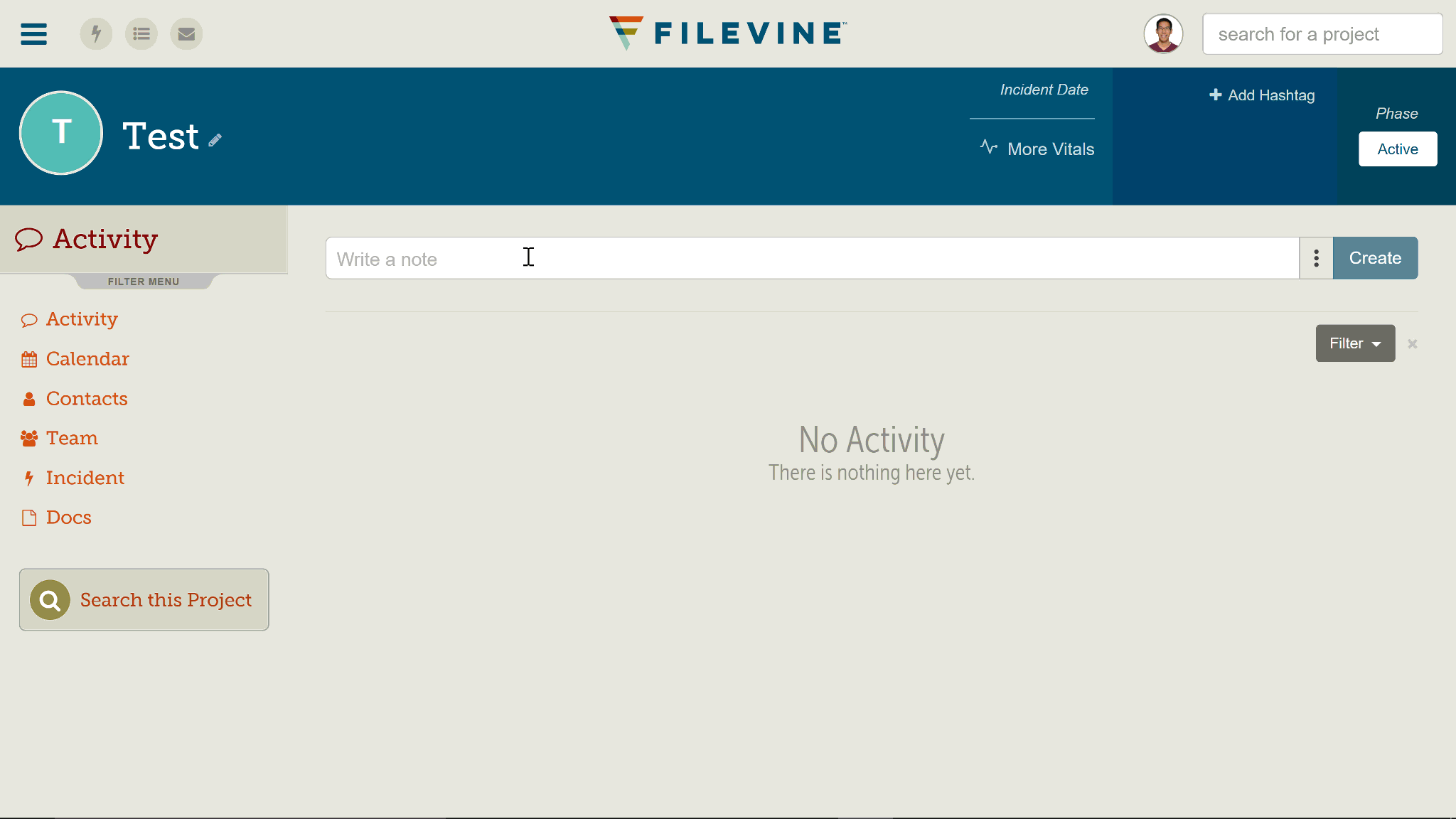 Creating Links in Filevine
Sometimes you'll want to create a hyperlink out of text instead of simply pasting in a long URL which may disrupt the flow of your text. To do this use brackets "[ ]" to enclose the text you want to turn into a link, followed immediately by parenthesis "( )" enclosing the link. 
[text to be displayed](www.URL.com)
As always, you can simply paste in a link with no formatting and Filevine will make it click-able. You can even select a specific word or phrase to be hyperlinked using the same formmating.
​​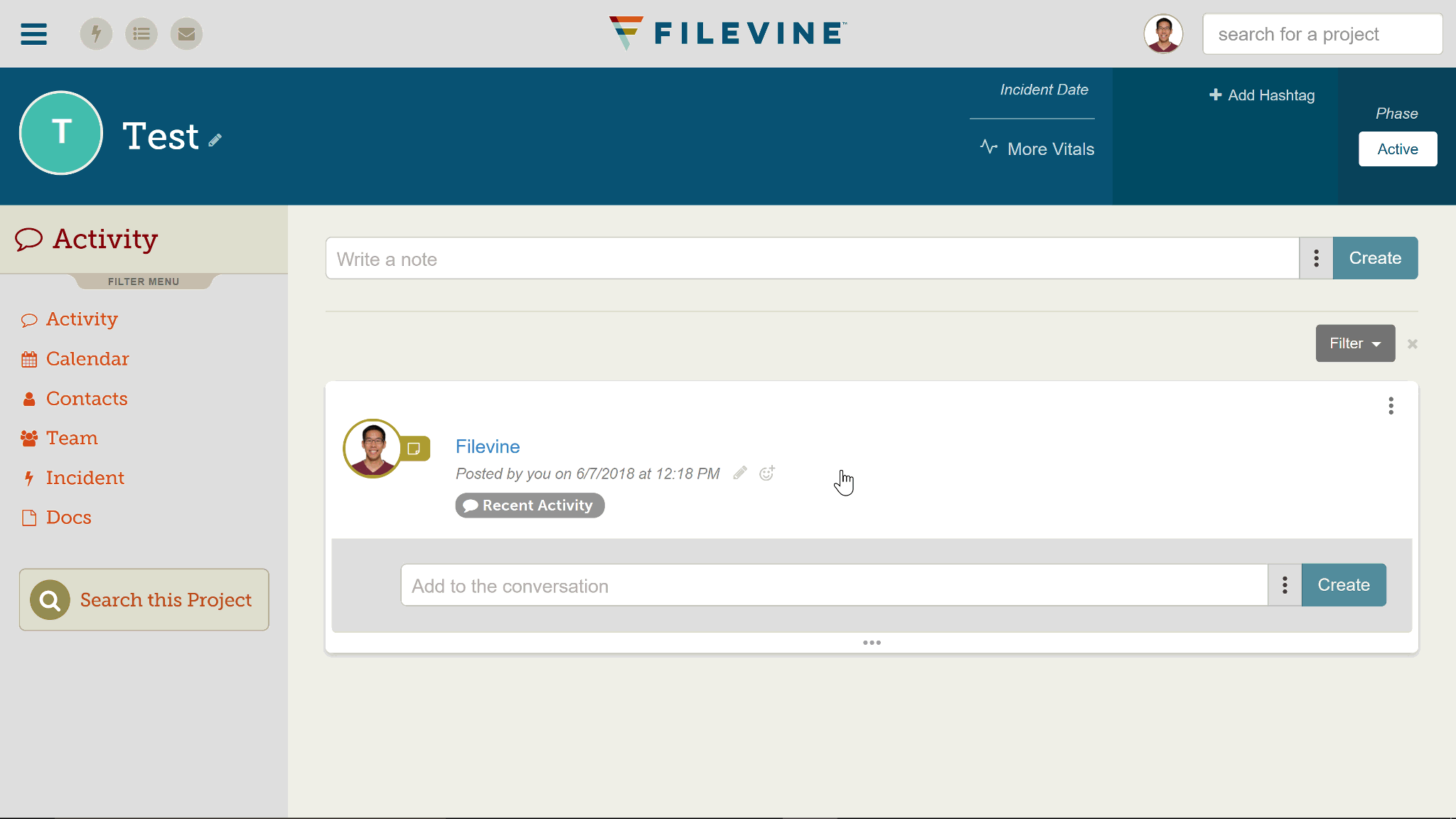 Other Formatting Commands
Blockquote
Use the greater-than symbol ">" at the beginning of a section of text to turn it into a blockquote. For example:
>This text will be in a blockquote until a new paragraph starts
Bullet Point Lists
To create a bulleted list, start a new line with a dash (minus sign) "-" followed by a space, then your text.
– This is an item
– This is another item
– This is a third item