To avoid problems like a conflict of interest, many Filevine users need to check if they've had past dealings with clients or other parties involved in new projects. This can be done with a quick diagnosis.
How to Run A Conflict Check
In a project, select the "Conflict" section on the left side menu.
​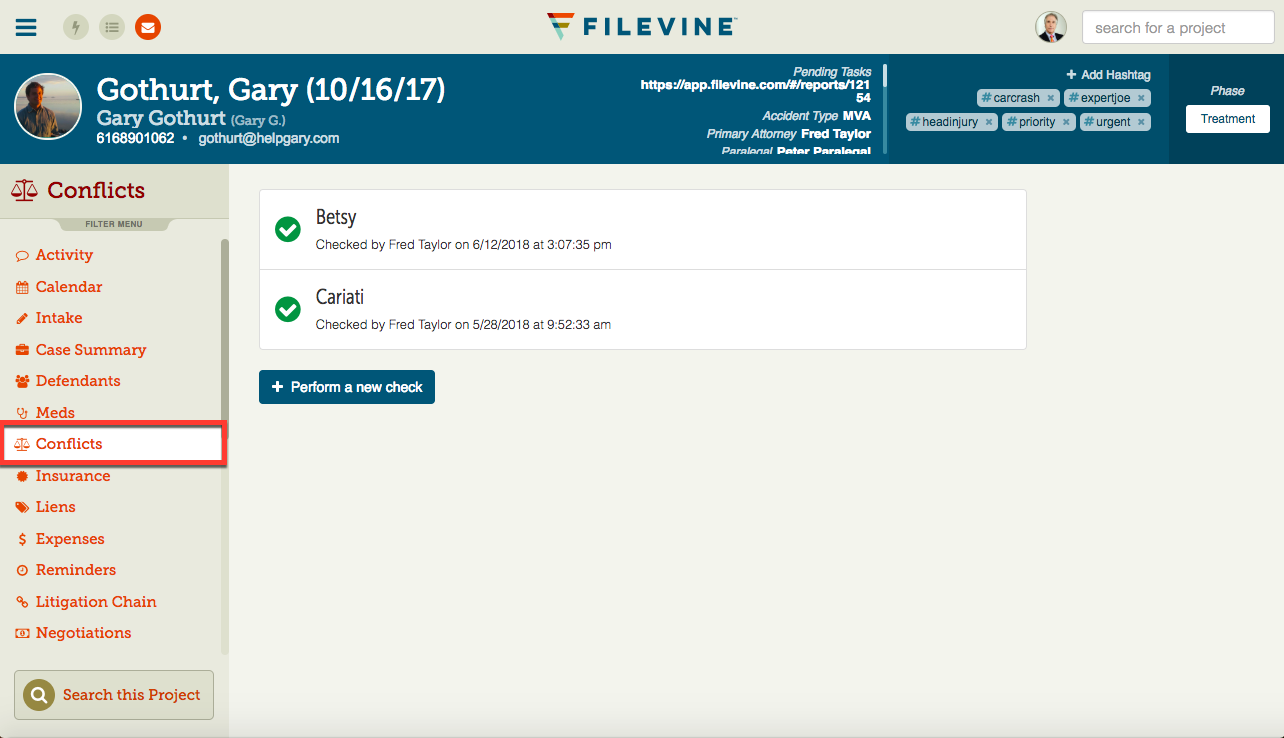 ​
1. Select "Perform a New Check". A box will appear.
2. Enter the person of interest's name in the text box and select the magnifying glass icon to search. A list of all projects that person is involved with and their role in those projects will appear.
3. Dismiss any Contacts that do not apply to the Conflict Check.
4. Read over the list to determine if there is a conflict of interest and select either "Conflict" or "No Conflict".
5. A green check mark or a red warning sign will then appear next to that person's name.
​​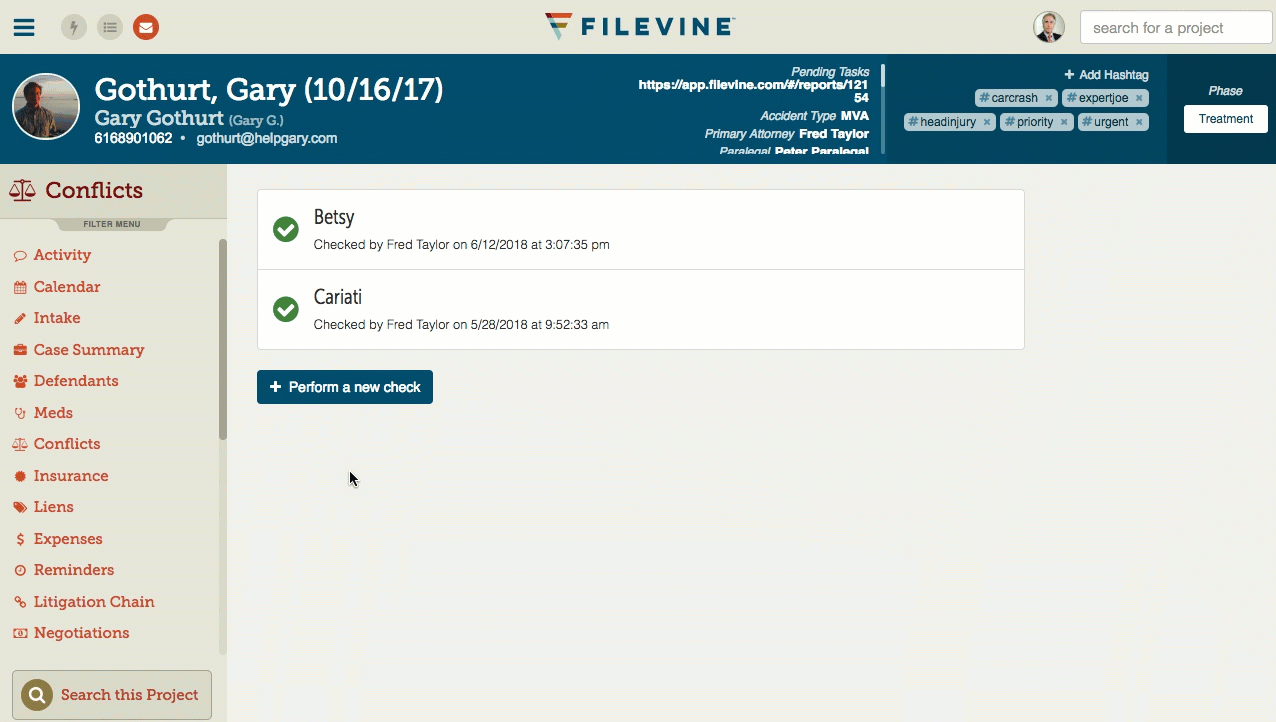 If the Conflicts Section is not available in a project, an admin in your org with access to the Customs Editor will have to add it to that specific project template.
Please contact Customer Support with any issues.