Review LEX new and coming features, as well as an overview of some of our biggest releases from the past year.
What's New
Filevine's new releases include billing improvements, an Org-level Documents page for Docs+ users, and Sidebar—a brand new way to converse in Filevine.
Documents
Docs+ users can search and preview all documents across their Org, all on one page. Learn more about Documents.

Sidebar
Have quick conversations in a window that can be opened anywhere in Filevine. Learn more about Sidebar.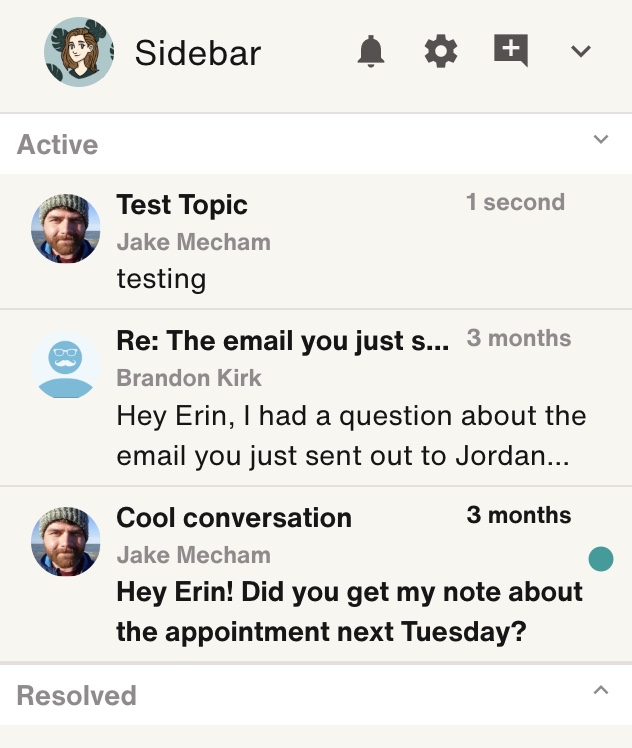 Office Add-in
Save Word, Excel, and Powerpoint files directly to a Filevine project, create projects and contacts, and attach the file to the project's Activity—all from within the Microsoft Office program. Learn more about the Office Add-in.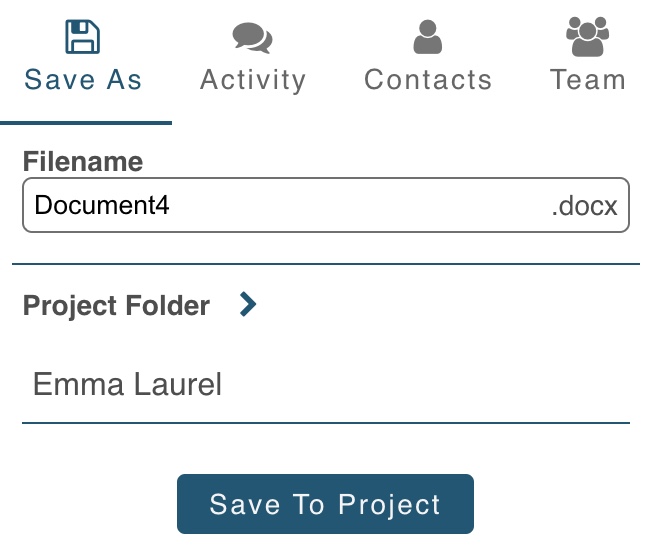 Billing Timer Page
On narrower screens, the timer now opens in a separate timer page, making it easier to use the timer on mobile devices.
Billing Email Invoice
Send invoices directly via the "Send by Email" option. Invoices are attached to the email as a PDF and are sent to the project contact's primary email address.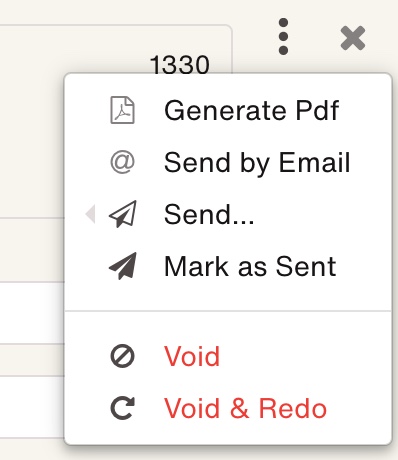 Vinesign Hybrid Signing
Vinesign hybrid signing allows users to sign in any order, or in a grouped order, meaning that they no longer need to wait for one signer to sign before receiving the document. Users can select sequential, simultaneous, or grouped signing order for Vinesign documents.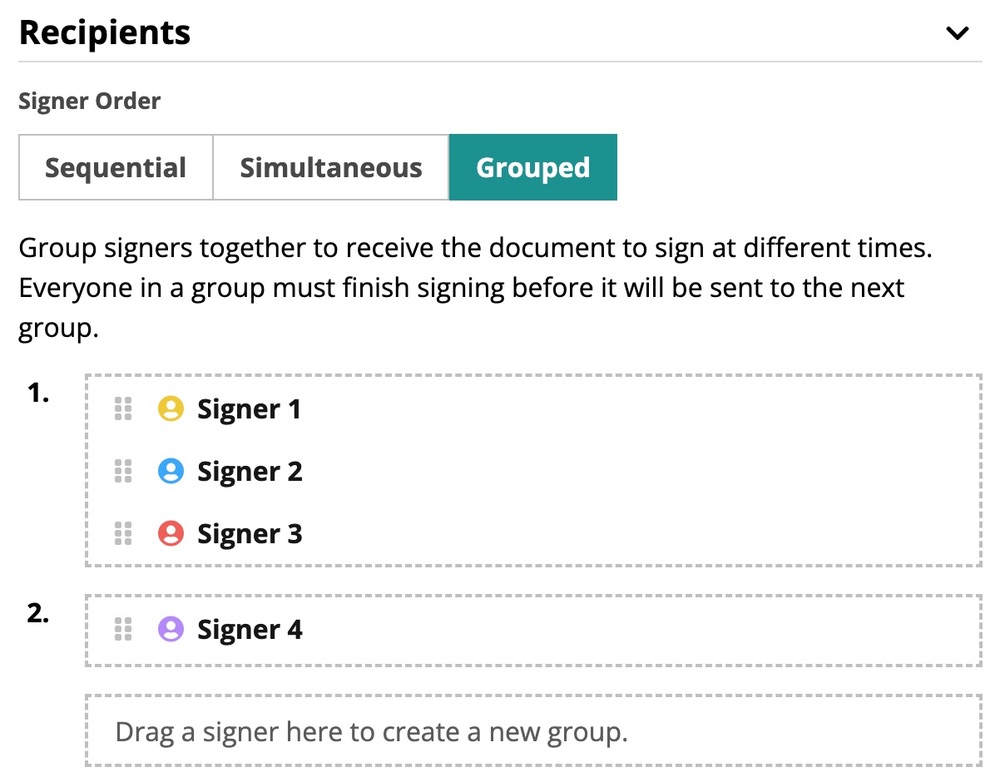 What's Next
Get a sneak peek of up-and-coming new features.
Filevine University
Filevine University (FVU), which provides training across the Filevine basics in an easy-to-understand format, will be coming soon.
Lead Docket Custom Statuses
Lead Docket's Custom Statuses will allow you to add, customize, and delete statuses, enabling you to adapt to your unique intake style and workflows.
Custom Statuses enable you to have two-tiered intake sequences and multiple chase sequences for different purposes. You can delete statuses they don't use, and create as many as they need.

Billing
We continue to enhance our billing features, making it faster and easier to track and approve invoices and generate LEDES-compliant files.
Pre-Bill: The pre-bill workflow will allow you to assign an invoice approver role and mark an invoice as pending or approved.
Billing LEDES 1998B: Invoice files conforming to the LEDES 1998B format can be generated individually or in bulk directly in Filevine.
Permissions and Teams
Our new permissions structure makes it easier for you to manage permissions and project access for your users as your team grows.
The project Teams section is getting a refresh: the Roles tab will organize team information by roles, while the Members tab will organize team information by members. The coming Members & Teams tab will allow users to create and manage teams for more efficient user management.

2022 Review
Review the biggest releases from the past year below.
Tag Management
In our Tag Manager Advanced tool, users can edit, manage, and search through their tags as well as perform bulk actions like merging and deleting tags.
Redesign
Last year, we made exciting changes in Filevine's design, including:
font and icons:

a new, modern font and a new icon set

a new navigation bar at the top of Filevine:

this bar features larger, clearer icons that we hope will make it easier to differentiate between sections within Filevine

a new page title

: starting with the project activity section page, this new page title is more compact, allowing more content onto user's screens

moved the vitals information:

vital's new side panel is quickly accessed through the vitals button, found inside the new page title

Filevine themes:

users can select from three different color themes for Filevine
Billing
Billing updates include permissions for viewing billing rates and bulk invoicing and actions.
Org Admin users can control access to billing rates in a new tab inside of Billing Setup. When a user does not have rate-viewing permissions, no rates across the Org will show when adding a time entry, in the project billing section, in Timesheet, or in newly-created reports.
Bulk invoicing allows users to create invoices for multiple projects at the same time, saving time. With bulk invoicing, you can choose all unbilled items for a project, or all unbilled items within a chosen date range, and queue one invoice each for multiple projects. You will receive a notification when all invoices have been created.
Once the invoices are created, users can use bulk invoice actions to generate and download PDFs, finalize the invoices, and more. Learn more about bulk invoice actions.
Docs
We made several updates to Filevine's document management:
Docs+ Intra-Doc & Enhanced Search:

Intra-Doc search and enhanced search offer faster, more precise ways of searching documents. Users can click on a search result to be taken directly to that location in the document. Search results are highlighted in the document.

Docs+ Fillable PDFs: Create fillable PDFs that can be shared with and filled by others with the Forms tool.
Filevine Doc Assembly (FVDA): FVDA connects your Filevine data to Outlaw's template editor, enabling faster, more customized document generation, assembly, and automation.
Lead Docket
Lead Docket users can now use several new features that work to streamline the intake process, including:
Lead Forms: Users can send fillable forms to leads directly from Lead Docket, allowing leads to provide information on their time. Admins and users with lead forms permissions can customize forms for each case type.
Automations: With automations, firms can automate key actions and entire processes in Lead Docket, creating a seamless intake process. Available automations include updating lead statuses, sending lead forms, sending Vinesign templates, and pushing case details to Filevine.
Referral Groups: Referral groups allow you to group together and prioritize referral firms. Referral groups can also work with automations to automatically re-refer leads to the next firm in a referral group after a given period of time has passed, or after the previous firm rejects the lead.
Vinesign
We've refreshed the Vinesign user interface to be more visually appealing, efficient, and user-friendly, including a centralized home page and improved document search.
Vinesign users can now streamline communications around signature collection with customized notifications and reminders.
Vinesign users can now send multiple documents at once, saving time and streamlining the signature collection process. Multiple documents are sent to signers in one collated file. Once signed, senders can download the signed documents and their verification pages individually.